So many have asked me about money saving apps and I am finally sitting down to put all the information in ONE place! I personally use all the apps below. Sure they may take a little time, but it is well worth it! I cash out my savings and put them in one account and use the funds at Christmas time. It's great to have extra cash for shopping around the holidays. So here we go:
Ibotta: To benefit from Ibotta you must download the app. Ibotta is an app for smart phones that allows you to earn cash back when purchase different products offered on the app. You answer questions, learn facts, watch short videos, or post to Facebook before purchasing the product. You can use any other coupons or discounts you may have on the offer in store (manufacturer coupons, store coupons, etc.) After you purchase your product you then choose the offer, scan the barcode of the product, and take a picture of your receipt of the qualified purchase. After you have redeemed $5 or more worth of offers you can then cash out your earnings to Paypal or into certain gift cards. To get started head here.
Snap App: Snap app is a cash back rebate site brought to you by Groupon. Here's how it works:
All you need to do is browse, buy, and snap a picture of your receipt. It works similar to Checkout51. Once you hit $20 you can request a check.  And don't forget all the other Cash Back Sites and Apps!
What I have noticed is that many offers don't have a limit! Here's some deals to grab right away using the app at Harris Teeter!
SavingStar: Savingstar offers can be added online or via the Savingstar app. Savingstar allows you to save electronic coupons to your card that you can redeem at Harris Teeter (on any other store!) This is just another way to save on top of other paper coupons you may have.
The coupons that you saved do NOT come off your total when shopping, the funds are loaded in your SavingStar account usually within 2-4 weeks of shopping. The coupons are a one time use. There are certain offers that track your progress and can be used over several trips (example $5 off $20 Snyder's purchase). They also have a healthy offer every week on some type of fruit or vegetable purchase. You can cash out your funds once your savings account accrues $5.00 or more.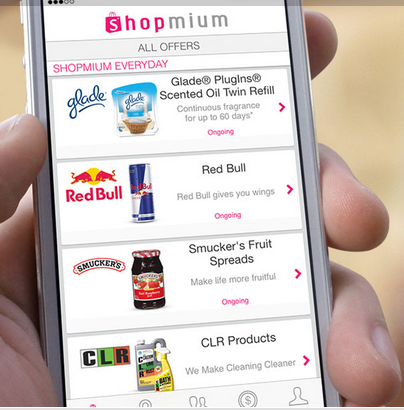 Shopmium: Have you started using Shopmium yet?? If not you are totally missing out! Shopmium is another cash back rebate app. To get started you need to download the app. Then use the referral code: GGEFFCWC. You will recieve a FREE Lindt Chocolate Bar for FREE!
All you need to do then is discover products, purchase them, scan the barcode of the product, and reciept…and that's it! You can then have your funds deposited right into your paypal account. Get started today!
Checkout51: Checkout51 is one of my favorites! They often have offers for fruit, vegetables, eggs, and bread! All you need to do is browse the offers and purchase the ones you want. Upload your reciept, and once your purchase is confirmed your account will be credited. When your account reaches $20 you can cash out and they will send you a check in the mail. New offers go live every Thursday. Head here to get started.
Receipt Hog: To use Reciept Hog you'll need to download the app. You then snap pictures of any receipt you have. You earn coins and rewards with every receipt. It's also a great way to track your receipts. You can redeem your points for giftcards.
Favado: Favado is a mobile savings app that helps you save time and money by discovering the best deals in more than 65,000 grocery and drugstores nationwide. Other features include planning tools for weekly shopping trips and insider access to unlisted deals. Head here to get the app.
Double Check App: Have you ever wondered if a coupon will double or not? With this app you can know the answer before you head to the store! Simply scan your coupons from Sunday newspapers, "Catalina" print-out, or grocery store on your iPhone, iPad, or iPod Touch (auto-focus capable device required). Head here to get the app.
Flipp: Flipp is an app that puts all the store adds in one place. It's easy to flip through and see what's on sale. (Note: Currently the Harris Teeter ad is not offered.)
Harris Teeter App: Last but not least the most important app to a Harris Teeter shopper is the HT app. From the app you can create a shopping list, view weekly deals, find stores around you and so much more. It is also a place to view your e-vic specials and your e-coupons (you can even load them right on the app!)And there is also scannable VIC card right on your phone if you don't have your card with you.
What's your favorite money saving apps? I'd love to hear from you! And as always any questions on using the apps just ask.