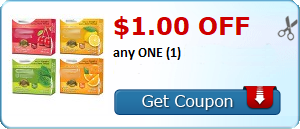 Be sure and load this new SavingStar offer! Save $3.00 when you spend $15.00 on any ID Creamer (singles or larger), Iced Coffee or Chai Tea Latte. Leave a little room for delight, any time of day! Discover our irresistible variety of creamers, and ready-to-drink Iced Coffee and Chai Tea Latte..Expires 7/15
I am sooo excited about this deal starting 5/6-5/12! Grab coffee creamer for just .67 cents:
International Delight Creamer 16oz $1.67
$1 off International Delight Macchiato Coffee Creamer under zip 07738
Final Cost: .67 cents!